Yacht Talk with Endless Blue provides an inside understanding of yacht charters. Empowering agents with knowledge to provide exceptional service and unforgettable experiences on the water is our primary goal!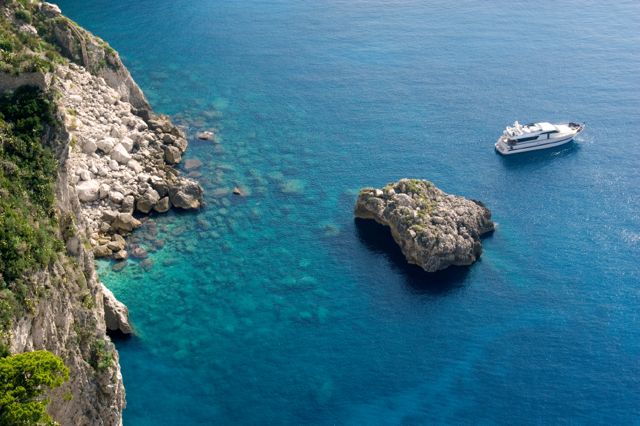 Understanding the yacht charter process
What is an Endless Blue Yacht Charter Specialist?
An Endless Blue Yacht Charter Specialist is like your personal planner with expertise in yacht charters. Endless Blue has been carefully selected from Classic Vacations to ensure a seamless experience between your land, sea and air travel offerings. They assist you throughout the planning phase, as well as manage the contract, processing and charter management. This is your peace of mind and executive service.
The specialist ensures that all funds are managed properly, usage of APA funds are utilized effectively, as well as, proper contracts are in place protecting your travel investment. Your specialist is your command and control center to assist in any possible disruptions of service, medical emergency, change of plans or other events that may affect the yacht charter.
What is the minimum length of charter and how are the rates calculated?
Charter rates are quoted per week for the hire of the yacht. Seven days is generally the minimum charter period accepted by yachts, but during low season periods some yachts may consider charters of less than seven days (please enquire). Some of the smaller yachts will also consider day charters or long weekends at any time (please enquire). Charters over seven days are calculated pro-rata against the weekly rate divided by seven and multiplied by the number of charter days. Charters of less than seven days are calculated by dividing the weekly rate by six and multiplying by the number of days.
Charters commence from noon onwards on the first day and terminate by noon on the last day. For example, a charter contracted to commence at noon on 1st July and terminate at noon on 8th July constitutes a one week charter. Generally speaking high season rates apply to the most popular charter periods, July/August and Christmas/New Year, and are also normally applicable to all major events such as the Monaco Grand Prix and the Cannes Film Festival. Low season rates apply to all other periods. Please note that charter rates quoted on our website and in our Charter Catalogue are believed to be correct but may be subject to change.
Is VAT applicable on the charter fee?
All professionally registered charter yachts follow the VAT guidelines of the country. European Union tax legislation, Value Added Tax (such as French TVA, Italian IVA, etc) applies on the gross charter fee for charters taking place in European Union Waters. Charters that travel to two countries will require a VAT calculation and/or possible Tax exempt status depending upon milages, distance in international waters and duration.
What are the payment terms for a charter?
A deposit of 50% of the total charter fee is payable by bank transfer on signature of the Charter Agreement. This confirms your booking. The remaining 50%, plus an Advance Provisioning Allowance (APA), together with any taxes, delivery/redelivery fees and any additionally agreed charges, is payable by bank transfer one month before the charter commences.
What insurance is included in my yacht charter?
All yachts offered are fully insured. We strongly recommend that charterers take out Cancellation and Curtailment Insurance to protect their investment if unforeseen circumstances prevent or curtail their charter. Additionally, all members of the charter party should be covered by Personal Accident and Medical Insurance, and their personal effects should be insured against theft, loss or damage. Other forms of insurance, such as Charterer's Liability may also be prudent.
What does is mean to be an Endless Blue Verified yacht
All yachts offered within the collections portfolio have been curated by Endless Blue which means the yachts and crew have been personally inspected, reviewed and have received exceptional customer performance reviews. All yachts offered are fully vetted removing all risk and uncertainty in the yacht selection process.
What are some of the criteria used to qualify a yacht for a portfolio
We use a long list of criteria to qualify a yacht. Here are a few:
Yacht / Crew score after personal inspection
Yacht's Management Team - a well managed yacht ensures a successful charter and more importantly in the event of any disruptions in service, a well managed yacht ensures proper resolution to the event at hand.
Yacht's Maintenance Records - Quality maintenance ensures that the yacht will exceed expectations in both quality and service. Properly executed maintenance reduces risk of yacht breakdown providing for an uninterrupted experience. In the event of breakdown it is most commonly resolved by an excellent crew and in many cases without the knowledge of the passengers.
Yacht's age, refit work and crew placement - everything plays a part in creating the right experience, price to value ratio, authenticity and more. We review multiple factors when considering a yacht for the portfolio.
Customer Service satisfaction metric - one of our key metrics is overall customer service satisfaction. Excellent customer service overshadows any small imperfections in the vessel or set backs in the itinerary. A great crew can make a rainy day be - one of the best days of their lives.
What is included in the charter rate?
Most charter rates that appear on our website and in our charter catalogue are based on MYBA Terms (Mediterranean Yacht Brokers Association), which imply that the yacht will be provided to the Charterer in full commission and with all necessary equipment, properly insured for marine risks and managed by a crew, whose wages, food and clothing are for the owner's account. All other operating expenses are payable by the charterer and comprise (but are not restricted to) the following items: fuel and lubricating oils for the yacht. her tenders and motorized water toys; local taxes; pilotage; port, harbor and marina dues; customs clearance; water and electricity; personal laundry; all provisions, wines, beers, spirits, soft drinks and consumables for the charterer's party; telecommunication costs. Please note that, occasionally, a yacht may offer a variation on the terms described above. Our brokers will provide full details of any charter terms that vary from standard MYBA Terms when presenting the relevant yachts.
What do I need to do to secure my chosen yacht?
All charters are subject to a fully executed contract, therefore once the availability for the chosen yacht has been verified, you will receive a standard Charter Agreement for signature. If your chosen cruising itinerary necessitates embarking or disembarking from a point other than the yacht's home port, positioning charges (delivery/redelivery fees) may be required. These charges, if applicable, will be confirmed in advance and affirmed in the Charter Agreement, together with any taxes that may apply.
How far in advance should I plan my clients charter?
Plan on at least 6 months in order to obtain all possible preferred pricing, specials and incentives.
Why should my client complete an Intent to Charter?
An Intent to Charter provides Endless Blue the ability to negotiate the best possible contract for your client. All yacht owners are more likely to provide better pricing and incentives for clients that are ready to commit.
Why are yacht proposals provided by brand name?
Quotes are given by brand name to allows us the flexibility to find alternate yachts in the same class/budget, should availability become limited. Final availability must be confirmed in writing.
How does Advanced Provisioning Allowance Work? (APA)
What is APA - The APA stands for advanced provisioning allowance. It is the funds collected at contract signing to cover for food, beverages, liquor and a portion of the fuel for the charter. This is part of the CE (Charter Extras) costs and should be factored into the entire planning budget
How is APA overage handled? - Any potential APA usage overage from Captain's preliminary account at Mid-Point Charter APA consumption review will initiate a release of additional funds from APA Escrow balance to maintain a positive APA balance until the end of the charter. All expenses with accompanying receipts are logged in the Captain's log and reviewed with Endless Blue and signed off from the Charterer prior to disembarkation
What triggers an APA release from my APA Escrow? If an APA release of Escrow Reserves at time of Mid-Point APA review is insufficient to maintain a positive APA balance with the Captain, a charge to the Charterer's credit card will occur (4% credit card fee applies) or a wire transfer must be initiated from the Charterer directly to Endless Blue to replenish APA reserves. Alternatively charterer must provide cash to Captain directly prior to disembarkation.
When is my account considered closed? The account shall be considered closed when all outstanding expenses have been settled with the yacht's management and all surplus APA or APA Escrow funds have been applied to the charter or returned to Charterer.
In what circumstances is an immediate charge to my credit card warranted? An immediate charge to the Charterer's credit card or additional wire transfer initiation from Charterer will occur only in the event where there is no cash reserves in escrow account with Endless Blue or Cash with Charterer on hand at Mid-Point APA review AND mid-point review analysis of Captain's preliminary APA account demonstrates insufficient funds to maintain a positive APA until end of charter.
What if the APA is underused? Any under usage of APA from Preliminary Captain's Account (Euro for applicable regions only) may apply towards crew gratuity, fuel or other services requested. If there are no additional discretionary costs or additional services to be settled, the remaining funds are provided via wire transfer or cash to charterer prior to disembarkation.
What happens to my USD Escrow Reserves that are unused? Remaining amounts in USD Escrow Reserve not used shall be delivered via wire transfer to Charterer from Endless Blue in the currency received or released for crew gratuity based on Charterer's instructions of percentage amount listed below.
Can crew gratuity be paid by my APA Escrow Reserves? Crew Gratuity is sourced first from any remaining APA from Captain's preliminary account (in local currency). Should remaining Captain's preliminary account be insufficient to equate to the total percentage or dollar figure requested from the Charterer to leave for crew gratuity, remaining USD Escrow will be converted to local currency to achieve total sum requested from Charterer. Crew gratuity is based on CHARTER VALUE only and not on total Charter costs.
Understanding the Charter Extra Costs (CE)
Crew Gratuity - Crew gratuity represents a significant additional expense to the clients investment. And while it is discretionary and optional, it is customary.
Advanced Provisioning Allowance (APA) - This fund of money is a fluctuating fund based on consumption and preferences. The level of consumption is highly dictated by the client's preferences. If a client has exceptionally high standards in their wine, champagne and spirits one should expect over half of their APA being allotted to the beverage portion of the APA fund.
Land Transfers and Tours - These extra costs and activities can be arranged by the Captain and will be deducted from the APA reducing the amount of available funds for other expense requirements; Food and Beverage, Fuel, Mooring/Berthing fees
Mooring/Berthing Fees - There are various destinations that command high berthing fees. Destinations such as Capri can have berthing fees upwards of $2,000/night depending upon the size and type of vessel. Mooring/Berthing fees during events such as the Monaco Grad Prix will have a premium of upwards of 40% during the event period. Berthing and Mooring Fees must be considered into the overall costs of expenses with assisting the client to financial manage the necessary investment for their charter. Endless Blue provides advisement when and where applicable so that the agent is fully aware to properly guide their client through this process.
Value Added Tax (VAT) - VAT ranges anywhere between 12% up to 22% of the charter value. The South of France commands a 20% VAT which in high value charters, is no small chunk of change. There are circumstances to obtain reduced VAT but local authorities have decreased options available to us for structuring reduced VAT.
Visa Entry - If an itinerary is covering multiple countries, such as Greece-Turkey, entry and exit visas will represent a substantial charter extra expense that is NOT calculated in the APA and in many cases must be paid as a separate expense directly to port authorities or through a port agent arranged by the Captain in collaboration with Endless Blue.
Additional Sports Equipment - In most cases, additional sea toys, gym equipment, massage tables etc.. if requested can be boarded on the yacht for an additional fee.
Extra Amenities/Services - Massages, facials, yoga, land experiences can all be arranged by the Captain and deducted from the APA or paid extra. If deducted from the APA, it will further reduce the amount available for Food & Beverage as well as reduce the potential credit amount available to apply towards fuel and/or crew gratuity. See the Understanding the APA section for further information.
Cancellation Policy
CLAUSE 11- CANCELLATION BY CHARTERER & CONSEQUENCES OF NON-PAYMENT
Should the CHARTERER give notice of cancellation of this Agreement on or at any time before commencement of the Charter Period, some or all of the Charter Fee may be retained by the OWNER determined as follows:
- After this Agreement is signed but before the final installment is due to be paid, the OWNER shall be entitled to retain the first installment.
- After any subsequent installments are due to be paid, the OWNER shall be entitled to retain the first installment and any subsequent installments due. If any of the installments are due to be paid but have not been paid then the OWNER shall have a claim against the CHARTERER for the amount so due. DEFAULT OF PAYMENT OR FAILURE TO PAY Should the CHARTERER fail to pay, after having been given written notice by the OWNER, any amount due under this Agreement, the OWNER reserves the right to treat this Agreement as having been repudiated by the CHARTERER and to retain the full amount of all payments and to recover all sums unpaid and due up to the date of the repudiation.
Notwithstanding the OWNER's right to receive or retain all payments referred to above, the OWNER shall be under a duty to mitigate the CHARTERER's loss and in the event that the OWNER is able to re-let the Vessel for all or part of the Charter Period under this Agreement, the OWNER will give credit for the net amount of charter hire arising from such re-letting after deduction of all commissions and other consequential expenses arising from such re-letting. The intention is that the OWNER shall receive the same in net proceeds from any re-letting as would have been received under this Agreement had it not been cancelled or repudiated, so that the OWNER shall reimburse or forgive payments received or due from the CHARTERER only to the extent that the net proceeds from any re-letting which correspond to part or all of the Charter Period exceed the amounts which would have been received under this Agreement. The OWNER shall use his best endeavors to re-let the Vessel and shall not unreasonably withhold his agreement to re-let, although charters which may reasonably be considered detrimental to the Vessel, its reputation, its Crew or its schedule may be refused. If, prior to the date of cancellation, the Vessel has taken on provisions for the Charter, or has utilized the Delivery/Re-delivery Fee as set out on Page One of this Agreement, then the CHARTERER shall pay for these expenses unless all or part can be either refunded by the supplier or transferred to the next Charter, in which case they shall be adjusted accordingly. The Captain and OWNER shall be under a duty to mitigate these expenses where possible.
When is Repositioning recommended - Often times it is more financially beneficial to have the client meet the yacht rather than the yacht meet the client and therefore following the yacht's schedule and have some flexibility in your dates, makes for a more effective yacht charter contract.
How is Repositioning calculated? - The repositioning cost, if warranted, is calculated by the distance from the yacht's home port, the yacht's scheduled, as well as, the embarkation/disembarkation of pre/post charters. A repositioning fee can be a fee plus fuel or an agreement on a Fuel Only Repositioning cost. In the case of the negotiated fuel only fee, the fuel necessary will be calculated by the Captain and submitted for approval.
Can I share repositioning fees? - Yes, if the schedule is such that the Pre and/or Post charter's embarkation or disembarkation is similar to your client's schedule then a shared repositioing fee is calculated.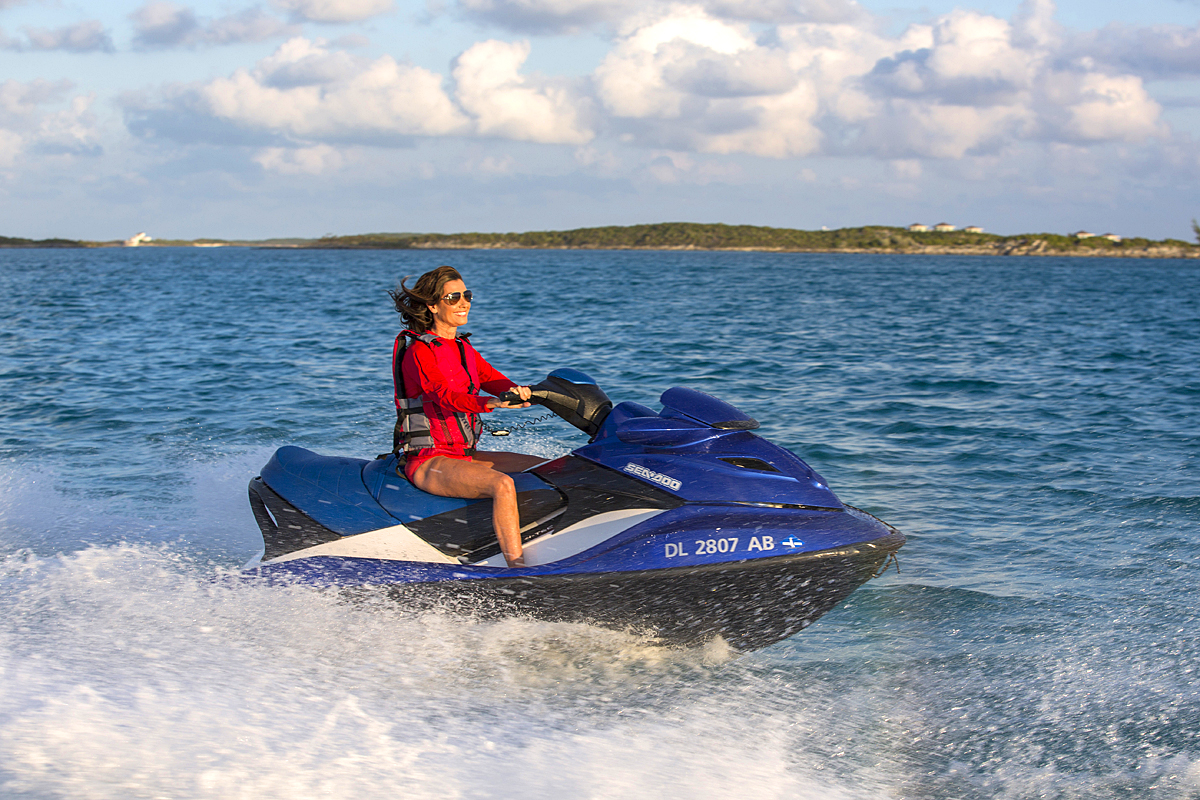 Am I permitted to use the yacht's water sports toys and SCUBA equipment? -
There have been significant changes in local laws governing the use of water craft. A Certificate of Competency is required to participate in watersports activities (jet skis, waverunners and other mechanically propelled watercraft). Please consider which members of your party will want to use the yacht's motorised water toys. If they do not have the required licences/certificates we can arrange for an instructor to come on board the yacht during the charter to issue a certificate. Please note that all tuition fees are for the charterer's account and availability of local instructors cannot be guaranteed. Certain areas prohibit the use of motorised water toys altogether. Use of personal watercraft is only permitted subject to the operator having the appropriate license and meeting with local operating regulations. Any liability arising from non-compliance is entirely at the operator's risk. If the yacht has SCUBA equipment on board, it may only be used by certified divers holding a certified PADl license or equivalent and some yachts stipulate that diving is by rendez-vous with a recognized SCUBA instructor or school.
Liability - Any liability arising from non-compliance is entirely at the operator's risk.
Scuba Diving - If the yacht has SCUBA equipment on board, it may only be used by certified divers holding a certified PADl license or equivalent and some yachts stipulate that diving is by rendez-vous with a recognized SCUBA instructor or school.
Itinerary Design - Itineraries are suggested, custom designed, based on preferences and approved by Captain prior to charter but are not guaranteed
Weather - All itineraries are subject to weather conditions at time of charter and authorities approval
Sailing Yachts - Sailing Yachts 6+ beaufort scale - all yachts are restricted from traveling with greater than an 8 beaufort scale (34-40 knots)
Motor Yachts - can NOT travel above a 5 beaufort scale (17-21 knots) - alternate routes/itinerary done in country with Yacht Charter Specialist, Captain & Client
Motor Sailors - Motor Sailors have a 6 beaufort (22-27 knots) restriction